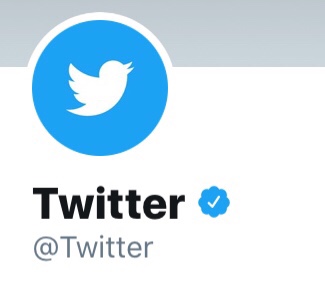 Twitter Verification Badge often called as "Twitter Blue Tick" is a Blue Tick Mark that Twitter appends along with the username once the profile is verified. Twitter Blue Tick was once restricted to Big Celebrities and politicians across the world. But, In 2016 Twitter had opened up verification to other than High Profile celebrities like Journalists, writers etc. But, they should specify their profession and why they wants to be verified. Unless they are some influencers, an average Twitter User was denied Verified Blue Tick till now.
Jack Dorsey, CEO of Twitter in a Recent Periscope session told that Twitter had plans to extend the Twitter Verification to all the users. But, the process will be simple and won't be as complex as it is now. This doesn't mean that Twitter will ask everyone to verify their identity. Both Verified and Anonymous accounts are important as some people can open up and express their opinions much more better when they are anonymous.
Speculations are that Twitter might ask users to submit their Government Issued Photo ID to get their account verified. But nothing is confirmed as of now as the Twitter Team is still working on the process but we can expect Twitter Verification to be open to all the users very soon which is a good sign.