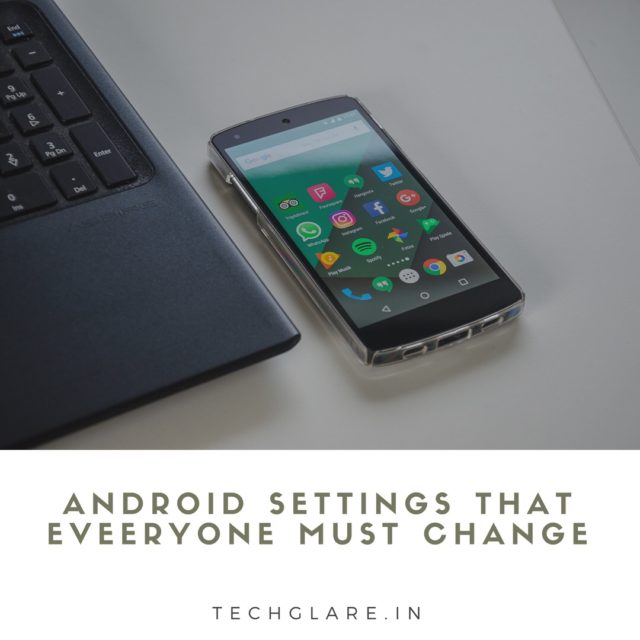 Smartphones with Android OS account for major percentage of Smartphone Industry. Android is so popular because of the customisation that users can make. This customisation is little bit restricted in IOS. Android Smartphones come with inbuilt Settlings by default. There are lot of settings that users can customise according to their comfort. These settings will help in a great way and help a lot in making our day to day much more easier and comfortable.But, Most people don't try them as many don't have an idea how a specific change in settings will work.
Here we present 4 important Android Settings that are very useful and everyone can try without rooting their device.
1. INSTANT APPS :
One of the main concerns in smartphones is the storage space. Many of the apps these days are very big in terms of size and occupy more storage space. So, After installing few Apps, the storage space on the smartphone will be consumed and User won't be able to be Install new Apps. In such situation, User have to delete the existing apps and Free up the space or give up the idea of installing new App.
Instant Apps is a superb solution for users facing this type of problem. Enabling Instant Apps Option will let the user to try the App without installing them. Previously, it was available only for Oreo devices but now this Option is available for all the devices that run Lollipop and above.
By Default, Instant Apps Option will be disabled. To enable it :
Go to Settings —> Google.
Select "Instant Apps" from the list of Options Available.
Turn On the Option.
Once you are done turning on, Visit Google Playstore and search for the App you want and another option called "Try Now" will be visible beside "Install" Option.
As of now, Instant Apps Option is available only for 5 Apps on Google Playstore.
2. DISABLE PERSONALISED ADS:
Personalised Ads have become a big Headache for people while browsing on Internet.
WHAT ARE PERSONALISED ADS :
You Browse a specific product on a website or talk about a specific product with your friend and then the Mess Will Start. Where you go, You Open Any website, Ads about the product will follow. Personalised Ads are nothing but the Ads that will be displayed based on the most recent product you have searched on Internet.
To disable the Personalised Ads :
Go to Settings —> Google.
Select "Ads" from the list of Options.
Click on "Opt Out of Personalised Ads".
This Option will make sure that you won't make see any personalised ads but it won't stop from displaying Ads.
To Stop Ads from displaying, One should Use "AD BLOCKER".
3. HIDE DISPLAYING PERSONAL MESSAGES FROM LOCK SCREEN :
People are using many apps these days and a plethora of notifications will appear on Lock Screen by default. Consider a situation when you are in a public place and you receive a personal message on Whatsapp or some other App. It feels awkward when your screen vibrates and the message is displayed because there are chances that other people might read it too.
By Default, this Option will be disabled. To enable this Option :
Go to Settings —–> Notifications.
Tap on "LOCK SCREEN".
Tap on "HIDE SENSITIVE CONTENT FROM NOTIFICATIONS".
By Enabling this Option, One will see only the Notification that a message is received but not the content.
4. DEVELOPER OPTIONS :
In addition to the available settings, Every Android Smartphone will have another additional options called "Developer Options".
Developer Options will help you to explore much more features that cannot be done with usual settings.
HOW TO ENABLE DEVELOPER OPTIONS :
In most of the Android Smartphones, Developer Options will be disabled. To enable it :
Go to Settings —-> About Phone.
Find the Build Number Column and tap on it multiple times until you see a message "You are Now a Developer".
By enabling Developer Mode, One can have access to a varied list of options and can try some for fun.
CONCLUSION :
Android OS is an Ocean and we will have many system settings available. But, We have compiled the Best Ones that are most Useful and Really add value. Hope you guys like them.
Try the Above Android Settings and comment the Best One in the "COMMENTS" section Below.