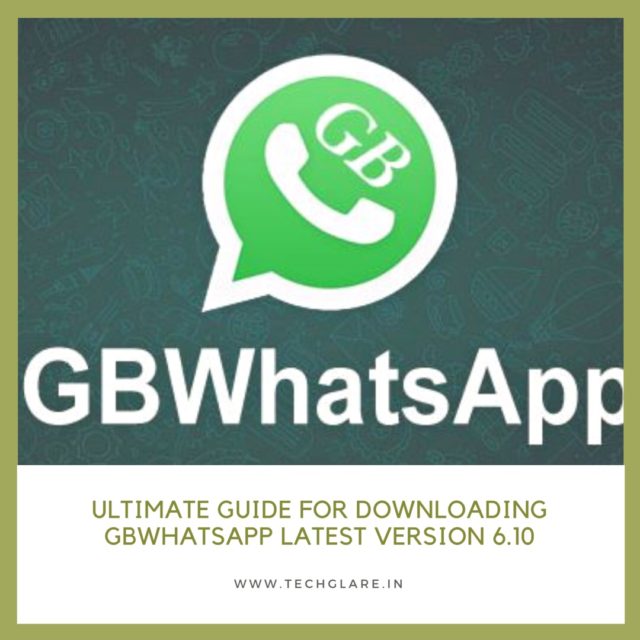 GBWhatsapp is the best whatsapp mod available on internet which has tons of exciting features that are most helpful to users.There are hundreds of applications available on internet which say they will provide additional features for whatsapp users. Some of them can be installed only when your mobile phone is rooted. Rooting is always risky as it will void the warranty of the device.
Join TECHGLARE DEALS Whatsapp Broadcast to get BEST and EXCLUSIVE Deals delivered to Inbox Daily.Save your Valuable Money.
Whatsappgb is one application which has all the features of all the other applications on internet offer and the best thing is that whatsappgb can be installed without rooting your android device.
Whatsapp had recently clocked 1.5 Billion Users and is one of the top downloaded apps on Google Playstore and App store. Since its inception in 2009, whatsapp had been a huge hit as people found this app very easy and handy for sending text messages to others.But, official Whatsapp comes with limited features and people want some additional features such as "Viewing Whatsapp Status of Others anonymously","Hide online status" etc which are not available in official whatsapp application. GBWhatsapp app is a simple solution for enjoying a lot of additional features.
.This post will walk you through all the features of GBWhatsapp, How to Install and configure it and can serve as ultimate guide for GBWhatsapp.
FEATURES OF GBWHATSAPP:
 Hide last seen.
 Ability to copy the status selectively.
Hide the second ticks.
 Privacy options
 Hide the Blue ticks.
Changing the app icon & notification icon from the settings
 Mod to distinguish between normal messages & broadcast messages.
click on the links right away without having to save the sender's number or the Group Admin's number.
Hide last seen for specific contacts.
Ability to Send APK Files also.
Send a 50 Mb video instead of 16 Mb.
Send 90 images in a single time instead of 10 images.
Send a 100 Mb audio clip instead of 16 Mb.
Lock for What'sApp app and individually for the chats as well.
Pin More than 3 Chats.
Show Contacts Tab in Different Style.
Various languages support.
Option To Save Any Status/Story.
Call directly on the phone from the app itself.
Changing the bubbles styles & the tick styles.
Set Group name up to 35 characters
Hide the name & date when you're copying two or more messages.
Copy the status of contacts simply by tapping on their status.
Set status of 255 characters instead of traditional 139 characters.
Send broadcast to 600 people instead of 250 people.
Changing the themes of your choice. Various new themes can be downloaded right from the app.
HOW TO INSTALL GBWHATSAPP:
Uninstall Official Whatsapp application and backup all the chats.
Before downloading, open Settings and enable "Install Apps from outside sources".
WhatsappGB is not available on Google Playstore and the latest version Whatsapp GB 6.81 can be downloaded from here : Download GBWhatsApp APK.
Click on the downloaded apk file and click on "Install".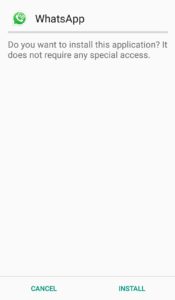 Within a few seconds, WhatsappGB will be installed.
We can observe that the icon is almost same as of Whatsapp official icon with the word "GB" included on Top.
Click on WhatsappGB Icon and select "Agree and Continue". If you have any old chats to be restored, click on "Restore".
WhatsappGB will ask for certain app permissions for it to work smoothly. Click on "Continue".
In Next Step, provide the mobile number and verify it with OTP.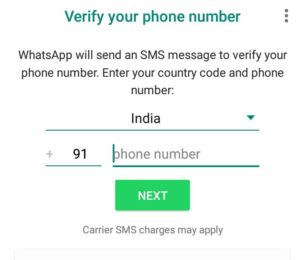 After verifying the mobile number, Enter the Username and upload a profile pciture so that others can identify you.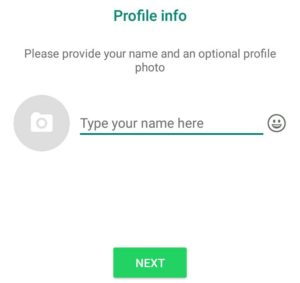 We are done installing the WhatsappGB and the app interface is exactly same as official Whatsapp Application.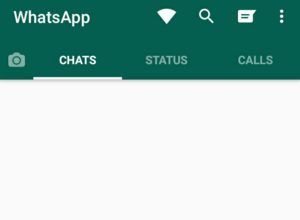 HOW TO ACCESS SPECIAL FEATURES ON GBWHATSAPP :
WhatsappGB has many additional features compared to official whatsapp app that help users a lot in day to day life.Lets see how to access some of the most useful special features of this application and how to make use of most of it.
ENABLE DND MODE :
If you are busy and someone is bugging you too much on whatsapp, and  if you dont want to block them,we can enable Do Not Disturb(DND) mode for whatsapp by clicking on "Wifi Signal" icon on top.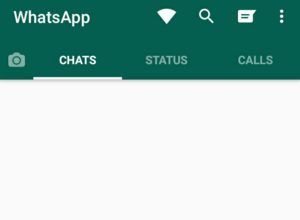 Upon clicking on the icon, a new pop up will be displayed and click on "OK".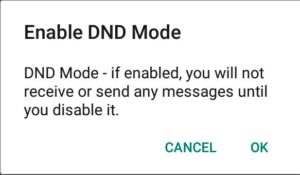 After enabling DND MODE, you can see a lock symbol on Wifi Signal Icon and a message displaying that "Isnt connected to Internet".
In this way, with WhatsappGB one can easily enable DND Mode and the best thing is that you can use other apps as DND Mode is applicable only for Whatsapp.
LOCK THE CHAT :
We have many app locks available on internet using which we can lock any app including whatsapp with pattern or passcodes. But what if you want to lock a specific chat on whatsapp but not the app. The official version of whatsapp doesnt have this feature and with WhatsappGB it is possible to lock specific chats.
Open the chat that you want to lock and click on three dots present on top right corner.
This will open a specific set of options and click on "Lock Chat".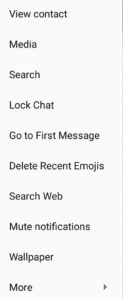 Then Click on "Enable Passcode" option.
In the next step, enter the 4 digit password to enable the lock.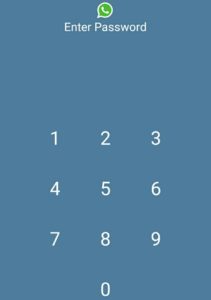 Thats it, after enabling the lock the app will ask for the password to open the specified chat. But, we can read rest of the chats without entering any password.
SCHEDULE MESSAGES :
There will be some messages that need to be sent to specific users at specific times. It will be cumbersome to type the same message many times. With WhatsappGB, we can schedule the messages, the time at which they should be sent and the users to which the messages should be sent.
Click on 3 vertical dots present on top right corner of the homescreen.
Select Message Scheduler option from the list of available options.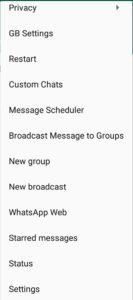 Click on + icon present on bottom right corner.
This will open a new window and enter all the necessary details.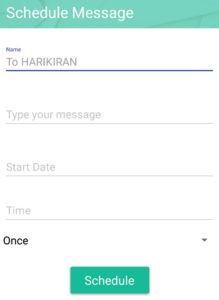 Just sit and Relax, WhatsappGB will send the scheduled messages promptly.
FEW MORE VERY USEFUL FEATURES ON GBWHATSAPP :
Apart from above mentioned useful features, GBWHATSAPP has too many features that are very helpful to users.
To access these features, click on 3 vertical dots on top right corner which will display a plethora of options.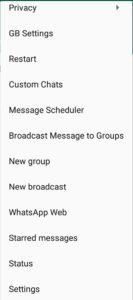 Click on "Privacy" and you will find much more options like "Hide Online Status","Blue Ticks", "Writing Status", "Hide View Status" etc.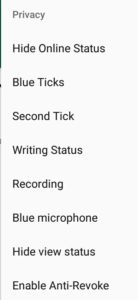 We can also apply Themes with WhatsappGB. Click on "GB Settings" and click on "Download Themes" and apply the theme.
For User Specific features, click on any chat and click on three 3 which will open many options.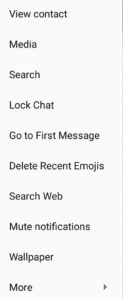 HOW TO INSTALL WHATSAPPGB ON IPHONE :
If you are very impressed with GBWHATSAPP and looking to install it iphone, this is a bad news for you. GBWHATSAPP App is available only for Android devices as of now and is not available for ios devices.
CONCLUSION :
In Short, GBWHATSAPP is a Brilliant App which can be installed very easily just by a click and without rooting your android device. WhatsappGB provides many additional features that are not available in official Whatsapp App. Go ahead and download WhatsppGB from above mentioned Download link and enjoy its superb features.
Tell us your favourite feature of WhatsappGB App and feel free to comment any issues that you had faced while installing/using the app.